Description
50KM Standard Range Battery

Features
• Surfy, carvy feel
• Flexi deck
• Performance meets value
GTR CARBON SERIES
The benchmark of quality for all electric skateboards, the Carbon GTR is in a class of its own. It boasts unrivalled build quality, beautiful aesthetics, and exhilarating performance.
At Evolve Skateboards we design and manufacture top-shelf premium electric skateboards. We are passionate about creating the best performing carving machines that embody both the future of personal transport and the endless wave lifestyle.
The Tech
Our new patent-pending Power Flex battery technology and the best 18650 lithium-ion battery cells available provide you with a real-world range of up to 50km per charge, turning any road or path into the endless wave of your dreams. This coupled with Bluetooth communication is a game-changer for Evolve skateboards as it provides instant power and ultra smooth acceleration and braking performance, placing the ultimate in intuitive riding control in your hands. With 3000 watts of twin brushless sensored motor power driving our new made in USA Evolve GT 97mm inline race formula wheels, smooth yet responsive performance is at the heart of this machine.
The Ride
If you've skated before you'll appreciate the pop in this deck thanks to our new relationship with one of the most premium deck manufactures in the skateboard world. The GTR deck is constructed of bamboo with the addition of fibreglass which puts you in the goldilocks zone for flex and strength. Adjust the drop-through truck position to make them closer or further apart to dial in your ride and enjoy the low profile feel, just the way you like it. Whether you're into short and sharp or long and deep carving our bamboo deck has a classic longboard vibe and will give you a softer feeling underfoot. But don't let that fool you, coupled with our street wheels this board is like a cheetah unleashed. Super fast, grippy and smooth, the Bamboo GTR Street is responsive yet nimble and it likes to eat hills for breakfast. Corners will turn into apexes, open stretched into runways, and wide open paths will make your list of favourite powder runs!
Optional Extras
The Evolve Bamboo GTR Street offers even more flexibility for the riding enthusiast than ever before with 2 power USB ports and a new airline friendly swappable battery option for those who want to take their Evolve boards with them when travelling. Now you can also track and share your rides and compete against the worldwide community on the new Explore by Evolve app, along with over the air updates for IOS and Android phones. Unlike other boards on the market, the Bamboo GTR Street is compatible with our All Terrain Kit which completely changes the feeling by opening up a world of new paths for you to explore.
The Remote
The Evolve Bamboo GTR Street offers more riding modes than ever before allowing riders of any level to safely enjoy the product and have the ability to adjust your riding mode while riding to suit conditions and maximize efficiency. Use 'ECO' mode for easy control and safe top speed, perfect for beginners and those ridings wanting a relaxed ride with the longest ride times. Use 'PRO' mode to whizz past traffic and turn your commute into your daily adrenaline rush hour, and if you dare, switch to GTR mode to unleash insane power and acceleration with the ability to climb hills of up to 30% gradient. For those that want a power curve that is different to ECO/PRO/GTR modes, select CUST (custom) mode on the remote, then open up the Explore by Evolve App and dial in the power curve to suit your riding style. In this mode, you can adjust the power to be weaker or even stronger than the stock speed mode settings that come with the R2 remote.
Warning
The Evolve GTR and Stoke Series are high performance electric skateboards. It is strongly advised that children under 16 years, or new to electric skateboarding, only operate the boards under supervision with full safety gear including a helmet. PRO and GTR mode offers performance capabilities not suitable for beginners and children AND can allow the rider to get in situations that may increase risk in operation. ie: GTR mode will fast allow the board to climb extremely steep hills that will be dangerous to ride back down, even when using the brake. While programming is in place to limit climbing of dangerous inclines, the rider must understand the power this board can offer must be respected for safe use.
The GTR Series | Evolve Skateboards from Evolve Skateboards on Vimeo
Specifications
DECK MATERIAL: Highest grade Carbon Fibre. Each deck is hand made.
DECK LENGTH: 101cm / 39inch
WHEEL BASE: 94cm / 37inch
TRUCKS: Forged / CNC Super carve 306mm / 12inch, inner wheel spacing 235mm / 9.25inch
WHEELS: Made in USA Evolve GT 97mm 76A (Black)
Also compatible with the Evolve GT wheel range, 85mm Orangatang Caguamas and the 107mm Evolve/Abec 11 F1 wheels. Also compatible with the GT All Terrain Setup (available separately)
MOTOR: Dual 1500 watt (3000 watt total) high performance custom made brushless out-runner motors.
BEARINGS: Evolve Ceramic Precision Bearings
BATTERY: 14AH Samsung Lithium Ion battery with custom BMS (Patent Pending design) OR travel friendly 4.2AH Sony Lithium Ion with custom BMS (Optional)
RECHARGE: Samsung Battery is 4-5hrs. Sony Battery is 1.5-2hrs.
REMOTE: R-2 Remote, Bluetooth control, instant trigger response.
WEIGHT: 9.8kg / 21.5 lbs with standard battery and 8.4kg / 18.5 lbs with travel battery.
RANGE: 50km / 31 miles with standard battery and 15km /10 miles with travel battery.
TOP SPEED: Approx 42kph / 26mph. Speed will reduce as voltage decreases.
MAX LOAD: 100 kg / 220 lbs
SUITABLE TERRAIN: Smooth bitumen roads/footpaths/concrete.
SLIDES: Yes
HILLS: Up to 30% gradient in GTR mode (insanely STEEP!)
BRAKING: Ultra smooth stepless braking control with regenerative recharging.
AESTHETICS: Triple matt black low profile techy look, the bat mobile of electric skateboards.
| | |
| --- | --- |
| SKU | BDGRCBSTEB14 |
| Brand | Evolve Skateboards |
| Type | Electric Skateboards |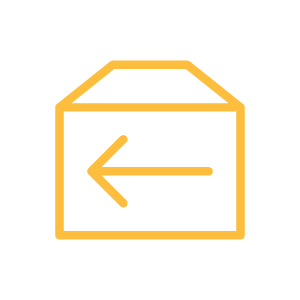 Peace of Mind. 60 Day Returns Available*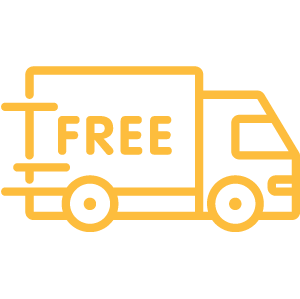 Free Shipping. On orders $50+. Excludes some bulky items. Australian customers only.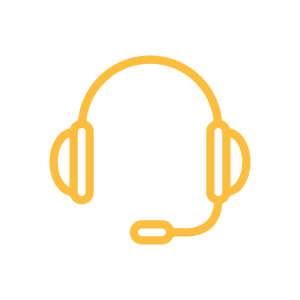 Need Help? Hit us up on Live Chat or Call us on (07) 53702020